I've spent a bit of time recently painting a few suspension parts and various brackets, as well as the bumper.
First up, cleaning and prepping: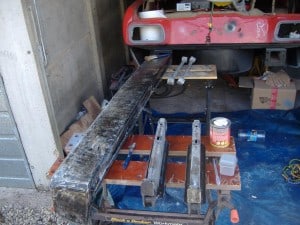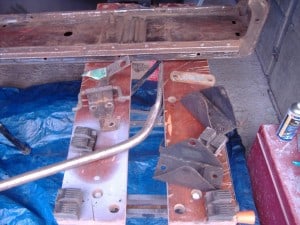 Then the first coat, POR 15 again: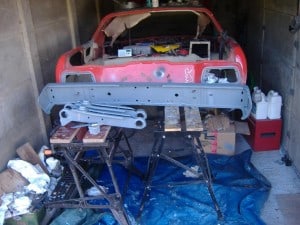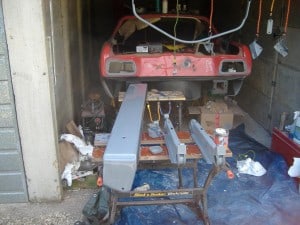 As you can see, I had to get a bit creative with hanging this stuff up to dry. Even after a couple of hours it was still wet, so I had to put the roof beams to good use so I could lock the garage up and go home! 🙂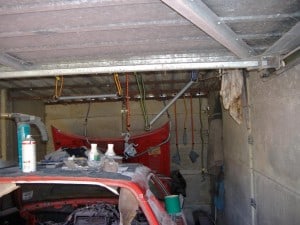 Then I took it all home for sanding and cleaning (The joy of having an understanding girlfriend!):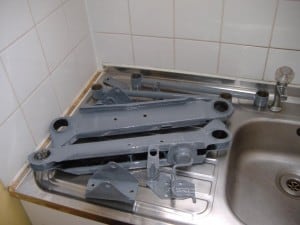 Before taking it all in to work for final painting. Finished result: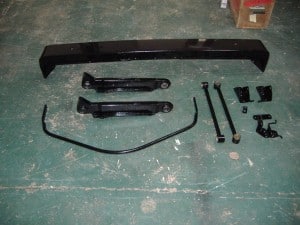 All ready now to fit the bushes and put back on the car.