After completing last years' RBRR in October, I pretty much took the car off the road for a couple of months – after 2000 miles in a weekend, I think she deserved a rest! I made an attempt in November to fit the Lumenition system as well as an overhaul of the fuel pump & carbs, but when I couldn't get her running properly again, I decided to leave it for the winter.
However, 2 months is a long time, so last week I jumped back in to get her going again. After a couple of false starts (one of which required RAC assistance…), I finally got her running – coughing and spluttering, but running nonetheless. I don't think she was too happy about being woken up though, I've never seen a car running so bad.
Still, I persevered enough to get the car to somewhere I could work on her properly, and spent a day excorcising the gremlins – set the timing, tune and balance the carbs, fit a new choke cable, free up the sticking headlamp, and she's as good as ever!
I also took the time to give her a much-needed clean.
Before: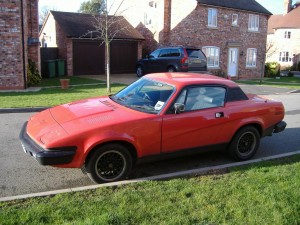 After: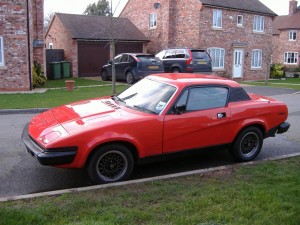 The first picture doesn't look too bad until you compare it to the second one!
I reckon I'll leave the interior for another day, though: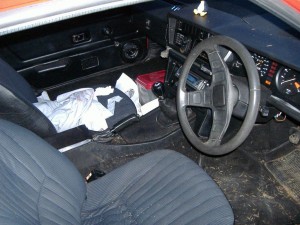 Jobs that need doing:
Change the front wheel bearings
Replace the steering rack gaiter (split)
Change the oil and coolant
Then she's ready to face the year!