Got the paint stripping started today. 🙂
I'm using nitromors at the moment, for no better reason than I had some sitting on a shelf.
Start: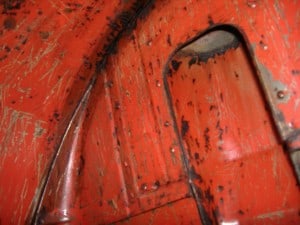 During: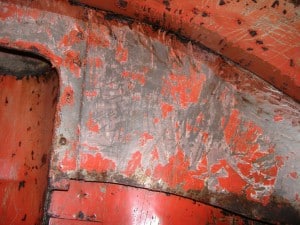 Finish: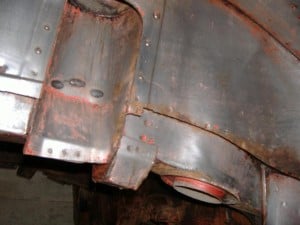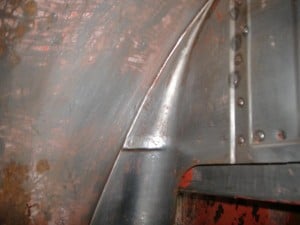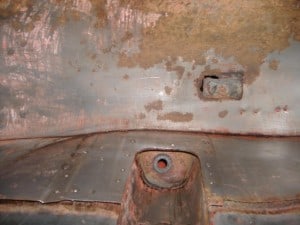 Check out the rust on top of the wheelarch!
It's just surface rust though, nothing serious – apart from the seatbelt mount. I'll weld a new plate for the mounting and get some anti-rust treatment on the rest.
It's slow work again, that wheelarch took me two hours! I still have to go over it again around the seams with some wire wool to get the rest of it off.
Unfortunately I had to cut it short and go into work – long story, but our server crashed, and now I have to redo all the work I did last Friday. Not happy!