Today I got the top part cut out and tried a test fit: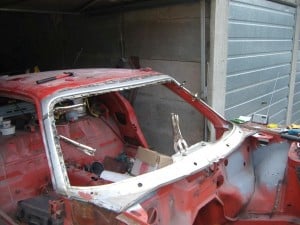 Obviously a lot of cutting, shaping and grinding to be done, but so far so good.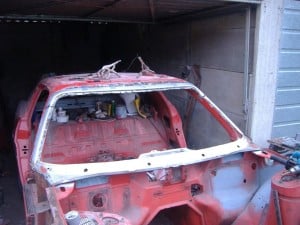 Duct tape is as strong as welding, right? 🙂
A quick test fit of the screen (doubtless the first of many):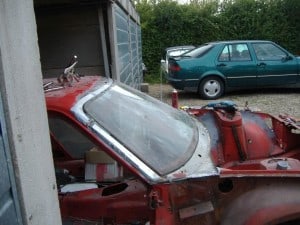 It's not a perfect fit, mostly due to the old sealer still on the screen. It's pretty close though.
I admit that was a slightly frivolous exercise, but I did learn a bit. Mainly that the top of the frame, given the chance, will drop down lower than it should, something to watch for when fitting it properly.
Tomorrow should see the top panel cut to shape and ready for final test fitting before I get started with the welding.