So with the inner sill all fixed and shaped the previous day, the Sunday was all about fitting the panel.
First test fit: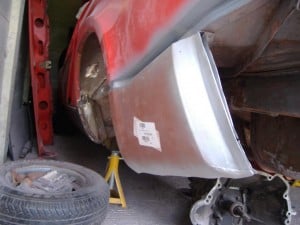 And after welding in place: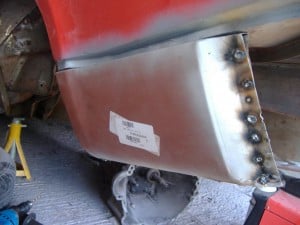 Note the neat, professional quality spot welds. 🙂
In spite of the mess, they're strong as anything, that panel isn't going anywhere.
A bit of grinding and filling later: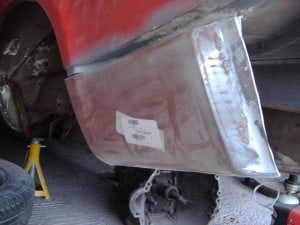 A spot of primer: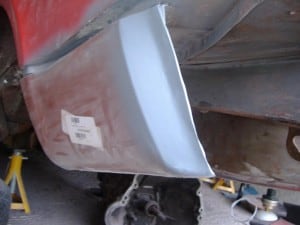 And I'm happy with that. It's not perfect yet, but it's close. Just needs a couple of spots filled, then the inner side and the wheelarch bit to do (which, bizarrely, I don't have any photos of).
In the time between waiting for filler and primer to dry, I kept busy with a couple of other bits:-
The wheelarch (now finished, yay!):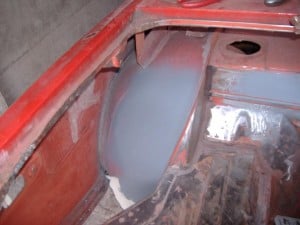 The cap for the top of the N/S damper mount: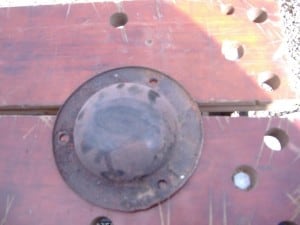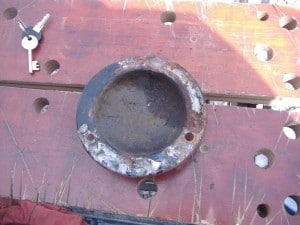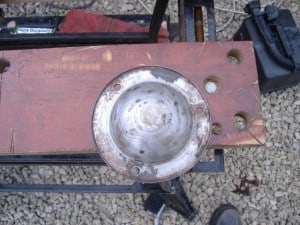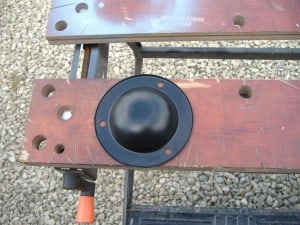 I like these little side jobs, they're good for when the filling and grinding gets too much, but you don't feel like you're just sitting around doing nothing.