I managed to get the car turned around today, now I can start work on the front end at last.
Wheels on, back on the ground: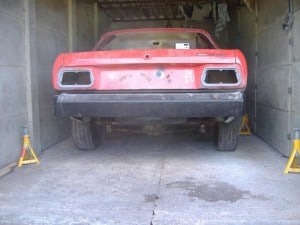 And out of the garage, blinking in the sunshine: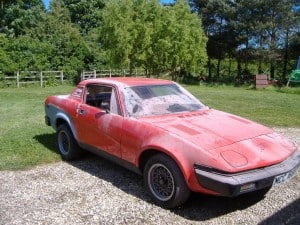 And with one proud owner: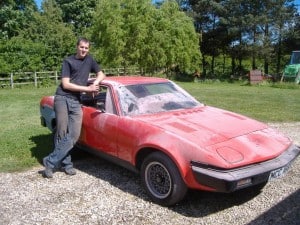 Now the bad bits: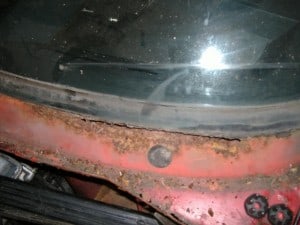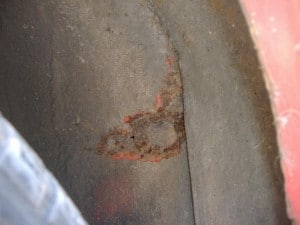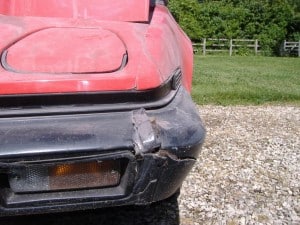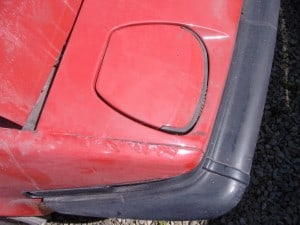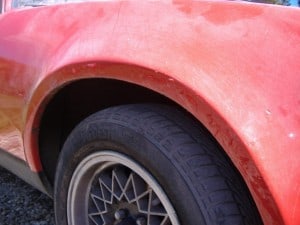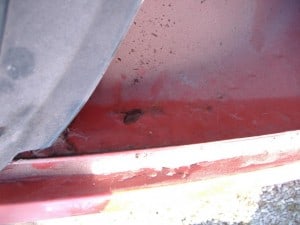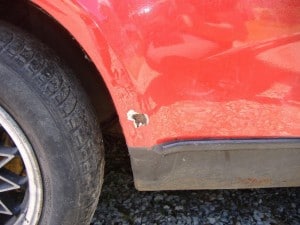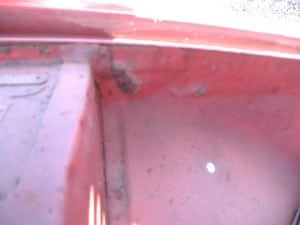 There's a bit more rust than I'd really like, but nothing I wasn't expecting. It looks like I'll be needing at least one new wing, maybe two, plus I'll need to fabricate a new windscreen base, but I think the rest of it can be patched.
While the car was out, I took the opportunity to give the interior a good clean out and sort out all the crap that was piled up in there.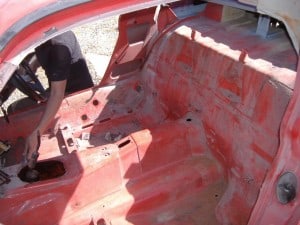 Then she went back in the garage, where the bonnet was removed: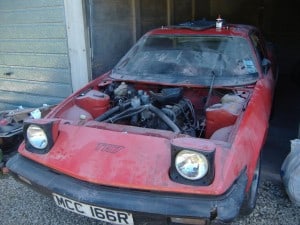 And the bumper and headlights: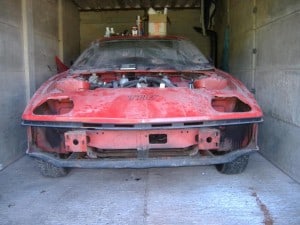 I found an interesting bodge on the damaged bumper corner:
A VHS case and some wire wool, WTF?
With all that done, I called it a day. Tomorrow I'll be stripping out all the engine ancillaries.